Lizhen Wang (王立祯)
4th-year PhD Student
About me
I am a Ph.D student at Department of Automation since 2018, Tsinghua University, China. I am advised by Yebin Liu in Institute for Brain and Cognitive Sciences. My research interests lie in 3D body reconstruction, 3D face reconstruction, 3D face tracking and StyleGAN-based facial avatar.
I expect to graduate in July, 2023. Now I am looking for a job.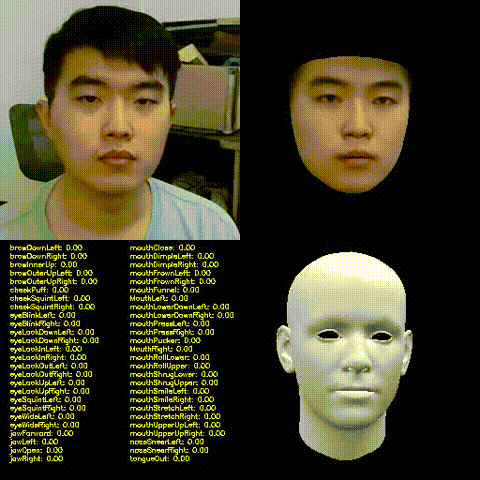 Real-time face tracking of FaceVerse using a single RGB camera.
Concact
E-mail: wlz18@mails.tsinghua.edu.cn
Wechat: wanglz14
Education
EXPERIENCES
Ant Group | Alipay Business Line, IoT Division May 2020- July 2021
Research Internship
FaceVerse: building the high-fidelity 3D face morphable Model using a hybrid dataset.
The University of Texas at Austin | Graphics & AI Lab July 2017- Sep 2017
Summer Internship
Manifold CNN structure for 3D objects.
Publications
FaceVerse: a Fine-grained and Detail-controllable 3D Face Morphable Model from a Hybrid Dataset
Lizhen Wang, Zhiyuan Chen, Tao Yu, Chenguang Ma, Liang Li, Yebin Liu
In CVPR 2022

[PDF] [code] [video] [Project Page]

NormalGAN: Learning Detailed 3D Human from a Single RGB-D Image
Lizhen Wang, Xiaochen Zhao, Tao Yu and Yebin Liu
In ECCV 2020

[PDF] [code] [video] [Project Page]

IDE-3D: Interactive Disentangled Editing for High-Resolution 3D-aware Portrait Synthesis
Jingxiang Sun, Xuan Wang, Yichun Shi, Lizhen Wang, Jue Wang and Yebin Liu
In ACM Transactions on Graphics (SIGGRAPH Asia 2022)

[PDF] [code] [Project Page]

DDRNet: Depth Map Denoising and Refinement for Consumer Depth Cameras Using Cascaded CNNs
Shi Yan, Chenglei Wu, Lizhen Wang, Feng Xu, Liang An, Kaiwen Guo and Yebin Liu
In ECCV 2018

[PDF] [code] [video]
Teaching
TA, Data Structure(Since Autumn 2018)